House of Blues - Jam Night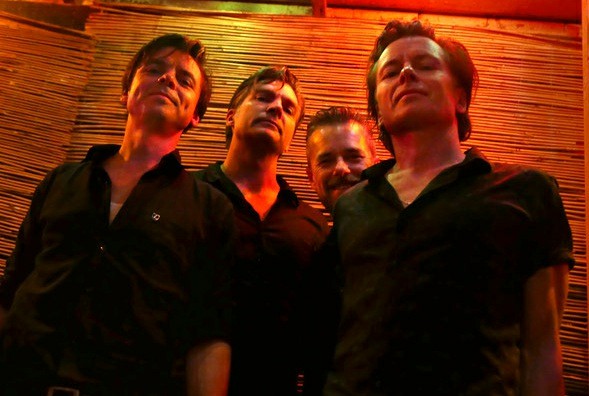 Tuesday 13th November 2018
FREE ENTRY – ALL WELCOME.
If you'd like a guaranteed table seating, please 'BOOK' a single or multiple (Group) ticket below so we can reserve you a spot!

SPOONFUL are celebrated regulars across Melbourne's live music scene, with over 21 years together as a band.
With a sound wholeheartedly embracing rhythm and blues, soul and rock'n roll, Spoonful features Paul Winstanley on Bass, David Lord on Keys/Vocals/Harp and brothers Andre and Kit Warhurst on guitar/vocals and drums/vocals respectively. They mine their wealth of collective music experience to create something that is uniquely their own and much loved by their legion of fans. Formed originally as a fun, party offshoot of Manic Suede in the early 90's, Spoonful has happily ticked along in the background while members concentrated their individual efforts on various related and unrelated projects, with Spoonful serving as something of a musical "home base".
The number of people who have witnessed a Spoonful live show over the years is nothing short of amazing. That they come back again and again is testament to the songs, the sounds, the authenticity of the band's shtick and the flat-out great performances. Music fans love them. Other musicians, their contemporaries, love them too. Significantly, Spoonful have consistently made live music venues and promoters very happy. Over their incredible 21 year journey, they have developed into a rusted on gem of the Melbourne music scene.
With four full length albums to their name, Spoonful are in the kind of shape many other bands can only dream of. For Spoonful, the thrill hasn't gone. In fact it just keeps getting better.
"The band's taut and smoldering attack can sound like Cream, Traffic or Booker T & the MG's. When Spoonful takes the stage, it's so cool that people in the crowd elbow each other." Michael Dwyer, The Age July 2014