House of Blues - Jam Night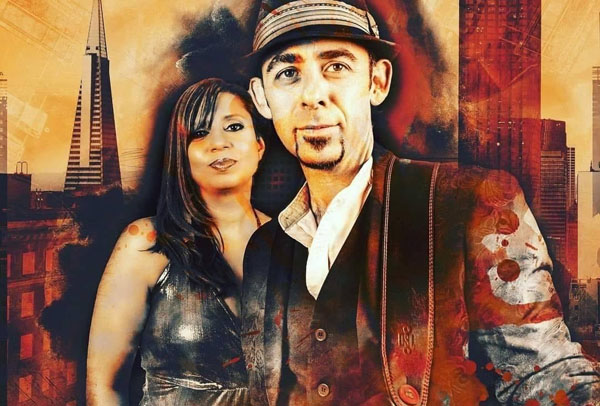 Tuesday 10th December 2019
FREE ENTRY – ALL WELCOME.
If you'd like a guaranteed table seating, please 'BOOK' a single or multiple (Group) ticket below so we can reserve you a spot!
THE McNAMARR PROJECT combine the powerhouse voices of multi-award winning blues artists John McNamara and Andrea Marr – together described as "the sound of soulful blues".
From a mutual love of soulful blues, they bring a sound evocative of old school soul, blues and gospel with their great original material. These two fiery, passionate artists have carved a niche for themselves in Australian Blues blues with careers spanning 18 years, and decided to join forces to form Mcnamarr Project in May 2018. The duo immediately went on the Australian Blues festival circuit and proceeded to win the MBAS Blues Challenge Solo/Duo Blues Performer Of The Year Award in September 2018, which sends them to Memphis TN to represent Australian Blues at the IBC; Andrea's third time representing Australian blues (2006, 2013 & 2019) and John's second (2015 & 2019).
John McNamara's 2017 independent release "Rollin With It" received 3 Australian Blues Award Nominations winning 'Song Of The Year', hit #1 on the Contemporary Blues Singles Charts in the US and #1 on the Amrap Singles Chart earning rave reviews worldwide. The album also charted on the Living Blues Charts at #20 and enjoyed worldwide airplay chart success.
Andrea Marr's 2017 independent release "Natural" hit #1 on the Australian Blues and Roots Charts in October and November 2017, then went on to hit #1 on the US Roots Music Report Soul charts in January & February 2018 and #1 on the US Roots Music Report R&B Charts in January & February 2018. The album was nominated for 4 Australian Blues Music Awards and received rave reviews internationally. The album also hit #19 on The Living Blues Charts and enjoyed worldwide airplay chart success.
From solid independent achievements, John and Andrea's combined talents have seen the McNaMarr Project's recent debut release "Holla & Moan" already a top charting album on National and International Blues music charts and nominated for a swag of upcoming music awards.
Photo credit: Sean Clohesy
Event Properties
| | |
| --- | --- |
| Event Start | 10/12/2019 6:30 pm |
| Event End | 10/12/2019 11:00 pm |
| Registration Start Date | 10/11/2019 |
| Registration Cut Off | 10/12/2019 1:45 pm |
| Venue | Flemington Bowls Club |