House of Blues - Jam Night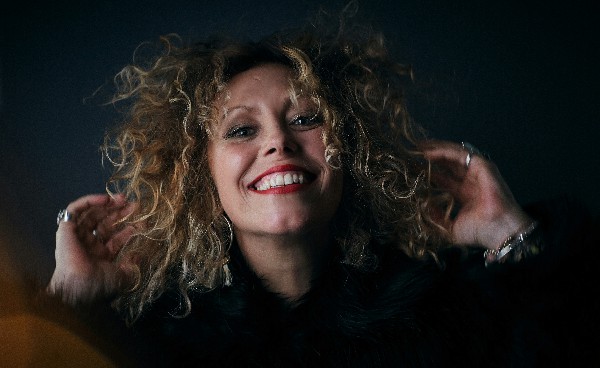 Tuesday 12th November 2019
FREE ENTRY – ALL WELCOME.
If you'd like a guaranteed table seating, please 'BOOK' a single or multiple (Group) ticket below so we can reserve you a spot!
CASS EAGER – named by folk-blog Timberand Steel as "Janis Joplin and Ben Harper's love-child", her mix of raw soul, husky blues and light-hearted ditties are all punctuated with her unique whisky-soaked vocals. Emotive, slightly raspy, at times tender and at times powerful, Cass' authentic voice is always the driving force of her music. Internationally renowned but defiantly grass roots, Cass Eager is one of those rare artists that's mastered everything from the foot-stomping blues to a sensual slow burner. She's been called "one of the best female singers in Australia" by Richard Glover (ABC), "the girl with the golden voice" (Daily Examiner), and Diesel claims "she has a voice so sweet she could sing the phone book and you wouldn't get bored!"
Cass' music has taken her to some of the world's most far-flung places. Performing in diverse locations from CBGB's in NYC to the beach front huts of Dili has given Eager adept hand richness that comes from experience. She's done several 'tours of duty' entertaining Australian troops, from Egypt to East Timor (with Paul Kelly and Peter Garrett), the Middle East to the Solomon Islands. She's toured through North America and Canada – alone with her acoustic guitar; alongside Ash Grunwald; and with US musician Bob Egan (Blue Rodeo; ex-Wilco). Cass also performed for Prince Harry during his Australian visit, and after being invited back for a repeat performance, ended up giving the prince guitar lessons.
Cass plays with her band, or alone, and while both are different magnificent beasts, one thing is constant – her voice. It carries like the wind and slams you right in your gut where you want it to. She also loves a good story and a good laugh, and Cass' shows are just as much about her heartwarming and entertaining tales as they are about the music. For her appearance at the MBAS House of Blues, Cass will be accompanied by guitar hotshot Nathan Beretta.
A finalist for Best Group and Best Female Vocalist in the Australian Blues 'Chain' Awards and Best Blues/Roots Artist in the MusicOz Awards, Cass' EP "Down On My Knees" was voted 'Top 10 Album' of the year in Rhythms Magazine.
Event Properties
| | |
| --- | --- |
| Event Start | 12/11/2019 6:30 pm |
| Event End | 12/11/2019 11:00 pm |
| Registration Start Date | 12/10/2019 |
| Registration Cut Off | 12/11/2019 3:00 pm |
| Venue | Flemington Bowls Club |