House of Blues - Jam Night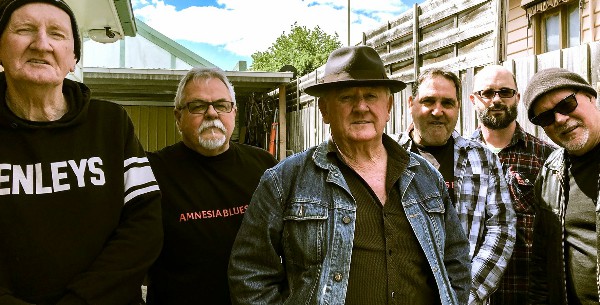 Tuesday 19th November 2019
FREE ENTRY – ALL WELCOME.
If you'd like a guaranteed table seating, please 'BOOK' a single or multiple (Group) ticket below so we can reserve you a spot!
AMNESIA BLUES BAND are a traditional blues band, bringing you original blues with stories of hard drinkin' women, lost loves and broken dreams. No funk, no soul, no rock and roll – just blues and boogie all the way! They are arguably the most successful blues band to come out of Gippsland for decades.
The new album, 'Hailstone', was released on 15th June 2019, reached #3 on the Australian Blues and Roots Airplay Chart and has been in the Top 10 for 4 months now. The band have been finalists in the Melbourne Blues Appreciation Society's Blues Challenge in 2016, 2017, 2018 & 2019, and in 2016 were voted MBAS Vic/Tas Awards 'Band Of The Year' on the strength of their debut album 'We Still Remember'.
Amnesia Blues Band features the following lineup for their performance at the MBAS House of Blues:
• Paul "Buck" Buchanan: Acoustic Guitar, Vocals – Paul is the main songwriter in the band. His colourful life is the inspiration for the band's original tunes.
• Sandy Clark: Lead/Slide Guitar – After a couple of years on bass, we threw Clags a couple of extra strings, a slide and a plectrum and let him bring the boogie!
• Ning Hopkins: Lead Guitar – The Jimi Hendrix to Clags' Duane Allmann, Ning has a lot of notes up his sleeve and he drops them all in just the right order. He's been known to duck walk.
• Stuart Anderson: Drums – Stuart has been playing drums most of his life and can be recognised by his collection of home made drums and Paisley shirts.
• Barry Walker: Harmonica – One of the most reticent rockstars ever to grace a stage, Barry will never say it, but we will: Gippsland's greatest harmonica player.
• Ray Woolley: Bass Guitar – Ray has single-(left)handedly held down the groove in Gippsland's Powerhouse Blues Band for over 30 years. He puts together a good hat and vest.
Event Properties
| | |
| --- | --- |
| Event Start | 19/11/2019 6:30 pm |
| Event End | 19/11/2019 11:00 pm |
| Registration Start Date | 19/10/2019 |
| Registration Cut Off | 19/11/2019 3:00 pm |
| Venue | Flemington Bowls Club |