Women 'N' Blues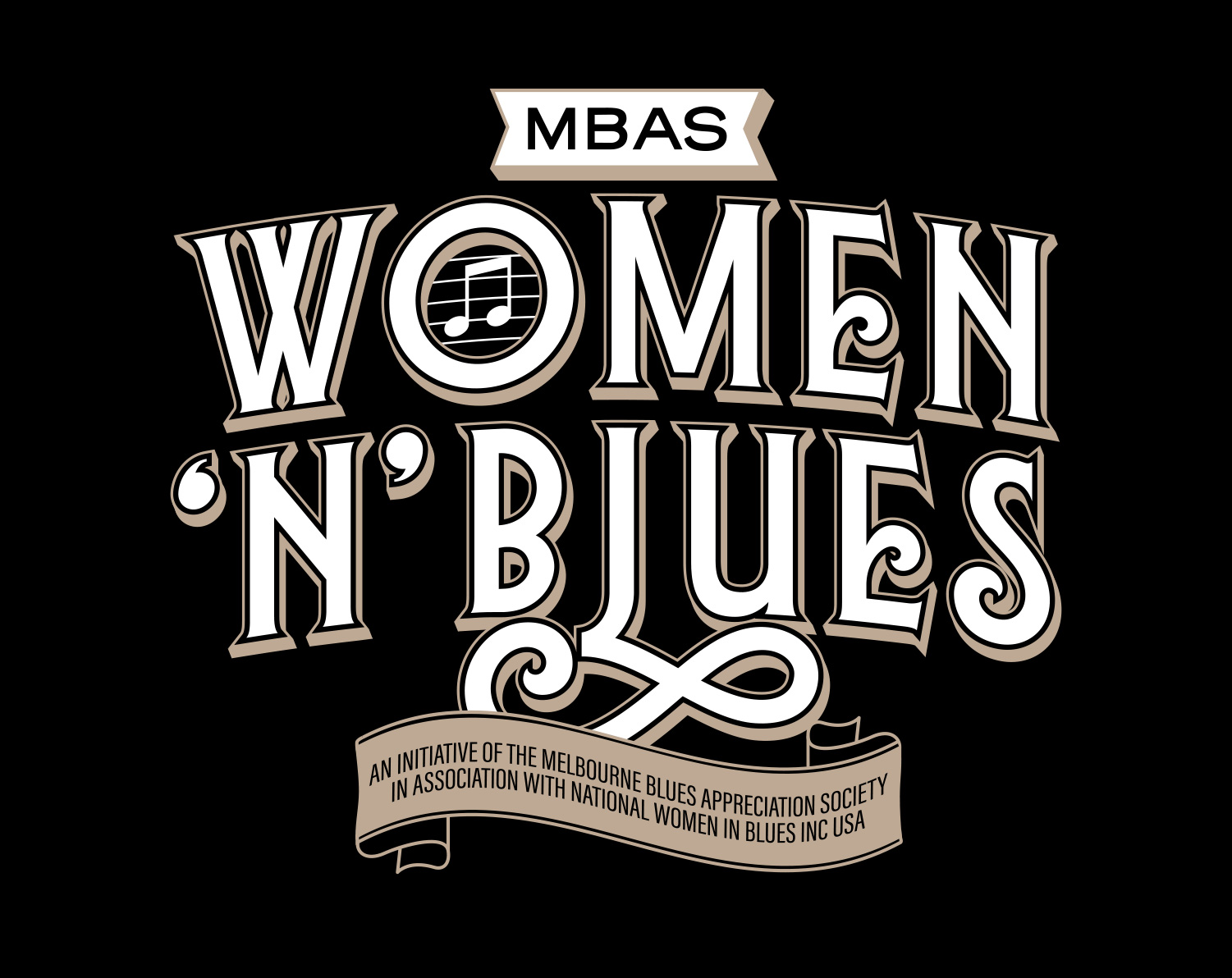 ** WOMEN 'N' BLUES PROGRAM POSTPONED! **

Unfortunately due to unforeseen circumstances beyond our control, the MBAS regretfully need to postpone this year's MBAS Women'N'Blues July programme.
As the MBAS and W'N'B mentors have a fairly busy calendar for the remainder of 2022, we have rescheduled Women 'N' Blues for FEBRUARY 2023 – on Sunday 5th, 12th, 19th and 26th.

We will make new announcements towards the end of the year when registrations are open again for the new February dates if places are available.

The Women 'N' Blues Program is Co-Ordinated and Mentored by multi award-winning, esteemed local Blues artists ANDREA MARR and DAN DINNEN.
Women 'N' Blues celebrates an important historical, longstanding connection with WOMEN AND BLUES!
Instrumentalists and vocalists all welcome.

The Women 'N' Blues Program is an inclusive, safe, supportive, social learning environment for women of all ages, stages and musical abilities, who have an interest in performing Blues music.
Held over 4 SUNDAY ARVO sessions in 2023:
5th, 12th, 19th and 26th July
Time: 1:00pm – 4:00pm
Place: MBAS HQ @ Flemington Bowls Club
407 Racecourse Road, Flemington VIC 3031
Cost: $60 for 4 sessions – places strictly limited to 20 participants only, so register your interest now.
To get the most out of this Program and to maintain continuity for all, participants are expected to attend all 4 sessions.
The aim of the programme is to:
• improve skills at playing, singing and performing Blues music
• build confidence in stagecraft
• enhance the ability to work in musical teams
– all to be developed and delivered around a structured set list.
The programme will cover such topics and activities such as:
• the basic beats and grooves of the Blues
• the lyrical poetry of the Blues
• a short history of the Blues
• Blues music performance skills
• vocal warmups (good for all instrumentalists as well).
Any queries contact MBAS President John Durr – Ph: 0425 776 613 Email:
This email address is being protected from spambots. You need JavaScript enabled to view it.
Women 'N' Blues is an initiative of the Melbourne Blues Appreciation Society.
In association with National Women in Blues Inc. USA

– PLEASE ENSURE YOUR AVAILABILITY TO ATTEND ALL 4 SESSIONS BEFORE REGISTERING.
Event Properties
| | |
| --- | --- |
| Event Start | 05/02/2023 1:00 pm |
| Event End | 26/02/2023 4:00 pm |
| Bookings Start Date | 01/01/2023 9:00 am |
| Ticket Price | $60 (4 sessions) |
| Venue | Flemington Bowls Club |
Venue Information - Flemington Bowls Club